How to remove the extension?
1
To remove the extension, just right click on the CryptoTab START icon in the right upper corner of your Chrome Browser and choose "Remove from Chrome" from the followed dropdown menu.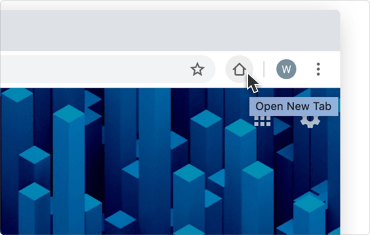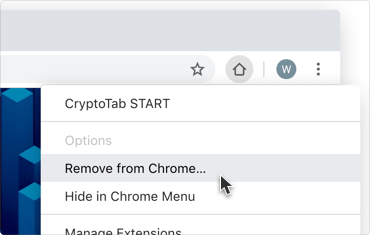 2
Alternatively, you can disable or remove extension by opening the Extensions Manager in your Chrome or CryptoTab browser (type chrome://extensions/ in the address bar). It's very simple and can be done anytime.